Fibre Separator Compactor / Primary filter
Main Centrifugal Fan
Fibre Separator Compactor / Primary filter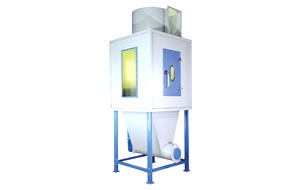 Fiber separator Compactor is designed for reducing the number of components and saves space. This is specially designed to discharge waste in a compact form. This is suitable for filtering waste like comber foil, flat strips, and licker-in droppings.
However when the number of Combers increase we supply Primary filter in conjunction with transport fan and compactor to handle higher air volumes.
Main Centrifugal Fan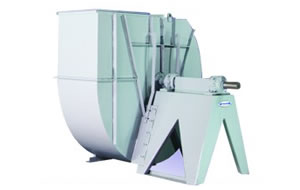 The main centrifugal fans are made of backward curved blades for energy efficiency, with single leaf / aero-foil leaves depending upon the quantity of air to be handled. The fans are provided with single inlet in case of waste collection system with sheet metal enclosure and double inlet in case of waste collection system with civil construction type.