Consists of
Baling Unit
Hydraulic Power Pack
Electrical Control Panel
The Baling unit is a hydraulic vertical type comprising of vertical members and horizontal members which are welded. It consists of a double acting main hydraulic cylinder fitted on the top of the baling unit. A moving platform with hooping provision is fitted to the piston rod of the hydraulic cylinder which acts as a pressing platform when the hydraulic cylinder is moved down. There are four doors which are hinged to the vertical member of the baling unit and the doors are closed by two double acting hydraulic cylinders.
The hydraulic power pack comprises of a vane pump, oil tank, direction control valves, pressure gauge, pressure switch, counter balance valves, inlet oil strainer etc., to control the operations of the hydraulic cylinders.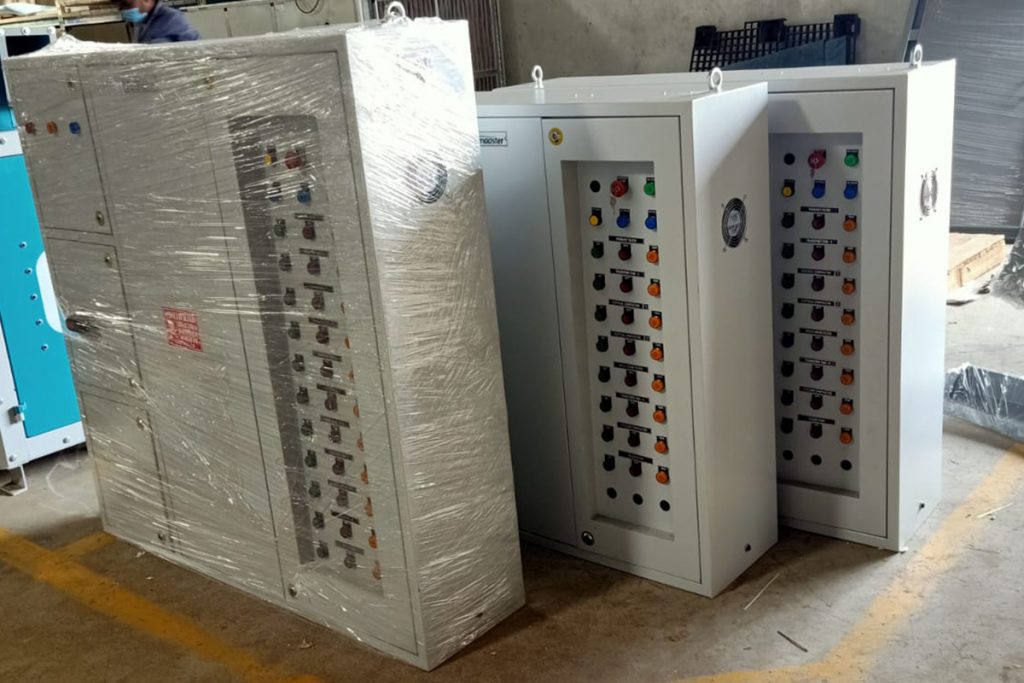 The electrical control panel consists of push buttons for operating the main hydraulic cylinders and door closing cylinders along with pump "ON" / "OFF" control by suitable relays and protective devices.